What Is PBL And How Does Dreamdo Schools Promote It?
What Is Project-Based Learning?
Project-based learning (PBL) is an experimental approach where students gain knowledge and skills by investigating complex real life problems and challenges for an extended period of time. In PBL, learning shifts from teacher-centered instructions to student-lead projects.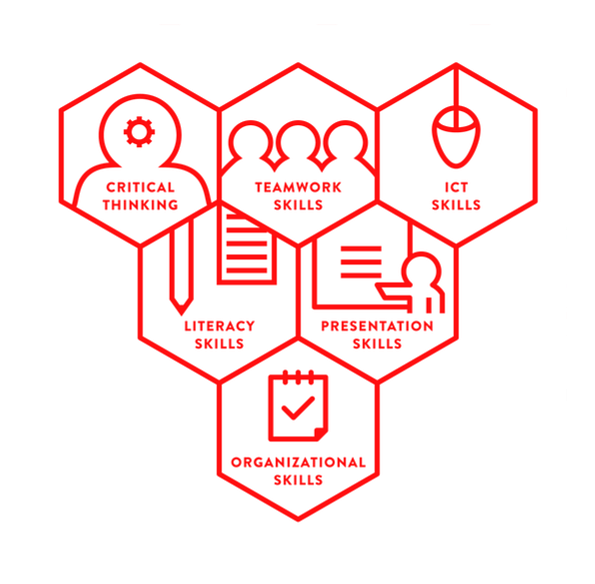 The six vital skills that project-based learning aims to promote: Organizational skills, Literacy skills, Presentation skills, ICT skills, Teamwork skills and Critical thinking.

The aim of a PBL process is to evoke students' motivation and enhance their learning using the power of authentic situations. PBL stimulates students to take charge of their own learning and it challenges students to work together for a joined cause. With the help of PBL, students build competencies that are essential in today's world.
Project-based learning can be metaphorically spoken about as an umbrella: it provides you with a canopy of different terms (such as problem-based learning, co-operative learning, inquiry-based learning) that can all be used to refer to the same thing – project-based learning.

How Does Dreamdo Schools Promote Project-Based Learning?
In order to answer this question, let's take a small tour by visiting one of our own class projects.
All photos used are from our own Dreamdo Schools project made in Serbia with Biljana and her students. See their project Around the World by clicking here.
Read more
Project-based learning is supported by many international studies. It has for example been seen to improve critical thinking skills, provide evidence of student achievement and it has also shown a remarkable increase in the levels of student engagement.
- University of Indianapolis: Summary of Research on Project-Based Learning
- John W. Thomas, Ph. D: A Review of Research on Project-Based Learning
- John R. Mergendoller & John W. Thomas: Managing Project Based Learning: Principles from the Field
- Michigan State University: Narrowing the Achievement Gap in Second-Grade Social Studies and Content Area Literacy: The Promise of a Project-Based Approach
- Pedro Hernandez-Ramon & Susan De La Paz: Learning History in Middle School by Designing Multimedia in a Project-Based Learning Experience
- Paul Black & Dylan William: Assessment and Classroom Learning
- Standardized Test Outcomes for Students Engaged in Inquiry-Based Science Curricula in the Context of Urban Reform

Project-based learning is the best way to engage your students in learning. Your students learn to take responsibility of their own learning and they stay motivated – students can advance projects at their own pace which is a great opportunity to embrace in personalized learning.
Plan your own Dreamdo Schools project today.